Locked Out?
Call Now
0414 212 469
Master Licence: 409163374
Mobile Immediate
Locksmith Services
Phone 0414 212 469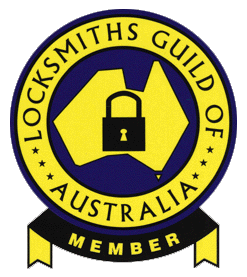 Residential Services
Home security is important for everyone, we all know what it is like to feel vulnerable with the threat of an intruder and theft.​
Please call us for a FREE QUOTE to secure make sure you home and belongings are safe.
We can assure you that all work is guaranteed and completed to your satisfaction with a happy and friendly service from Full Master Licenced Locksmith Paul Greenwood who has had 35 years in the field, Proud to be a Locksmith Sydney Based.
Repeat customers can testify Moore Park Kensington Locksmiths is their only locksmith.
Rekey & Service of Locks
A much cheaper option than fitting new locks. Sometimes things go wrong with locks, or keys go missing, or you may just want more than one lock on the same key.
Rekey for $99.00 for standard locks, which includes 3 new keys.
($39.00 each lock after)
Locked Out?
Gain Entry service for locks.
Our preference is to pick the locks which does not damage the internal mechanism of the lock barrel and existing keys can continue to be used.
Window Locks
We can make keys or supply and install window locks for wooden or aluminium frame windows. Call for a competitive quote today.
Garage Locks
We can replace worn out garage locks or rekey to new keys if in good order.
We can also supply and install additional security garage locks that bolt into the concrete or side.
Screen Door Locks
We can repair, rekey or supply and install new security screen door locks.
Call for a quote today.
Mailbox Locks
We can repair, rekey or supply and install standard to high security mailbox locks.
Call for a quote today.
Narrow Depth Locks
When fitting Crimsafe or security screens, standard locks may protrude and need to be replaced by narrow depth locks.
Here are some more additional residential services Moore park Kensington Locksmiths can supply
Duplicate Keys
With our mobile workshop we can guarantee the accuracy of our duplicate keys. It is worth getting duplicates while we are working on site. Very reasonable cost.
Old Mortice Lock Repairs and Keys
One of our specialities is old mortice and rim locks to make keys by hand, and repairs if necessary.
Restricted Keys
Locks can be fitted with restricted keyed barrels and cylinders to prevent key duplication. For example a cleaner or friend with keys cannot get them duplicated as they refer to Moore Park Kensington Locksmiths, and we contact you. All keys are numbered sequentially for identification.