Locked Out?
Call Now
0414 212 469
Master Licence: 409163374
Mobile Immediate
Locksmith Services
Phone 0414 212 469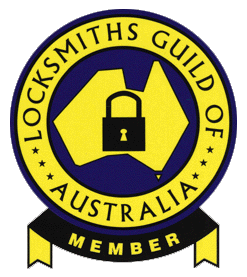 Commercial Services
If you are in Business, you want to make sure your premises are as secure as possible, with precautions in place to prevent theft and deter possible break-ins. We have a large selection of security locks to fit the purpose you need, while still keeping in mind Fire Laws where they apply.
We can also suggest a Restricted Keying System to prevent key duplication by employees or other key holders. These systems are also good if keys are lost, generally they ring the Phone Number on the key , and with the System Number nominated for your business we can call you to let you know keys have been found.
Restricted Keying
Get control of the keys issued for your business, all keys are numbered sequentially for complete record control. Locks can be keyed alike or Master Keyed.
High Security Locks
We carry a range of replacement and additional High Security and heavy duty locks to make sure your premises are secure.
Master Key Systems
A Master Key System defined is a hierarchy of keys and a number of cylinders / locks that allow different groups or individual key holders to gain access to all or specifically designated areas of a building.
Put simply, a master keyed lock is a lock that is designed to be opened by individual keys, but can also be opened by using a master key.
Rekey & Repair vs new
We can repair locks most of the time, unless there is a catastrophic fail in the lock that cannot be repaired or parts replaced. Our main concern is to make sure the lock is working correctly in the most cost effective manor.
Auto Door Closers
Door closers make sure no door is left open by accident. We can install Fire Rated Door Closer as well as Standard and Heavy Duty for doors and Gates.
Shop Front Security
Supply and Installation of professional locksmith grade locks, hardware and accessories, not commonly available in hardware stores. Digital Locks available for high traffic areas.
Knobset and Leverset Terminology
STANDARD ENTRANCE FUNCTION – Key outside/ turnsnib or button inside.
VESTIBULE FUNCTION – key outside always locked/ inside free.
CLASSROOM FUNCTION – key locks and unlocks outside handle/ inside free.
PASSAGE SET – free both sides.
PRIVACY SET – coin slot outside/ turnsnib or button inside.